5 things you (probably) didn't know about air traffic control
1. Belgium is complex
That is true in many ways, but certainly when it comes to Belgian airspace. We are referring to the Belgian airspace. It is a limited, but very busy airspace with various users. There is commercial and military aviation, private and recreational traffic, but also more and more unmanned air traffic (drones). The proximity of large airports in neighbouring countries means that air traffic in lower Belgian airspace also passes through when taking off or landing.
There are two criteria for determining the complexity of an airspace: traffic volumes and airspace structure. The Belgian airspace is especially structurally complex, as on a rather limited space there are no less than 6 airports for civil aviation and a lot of military training zones that occupy about 50% of the total airspace. Sounds complex? It sure is!
2. An airspace requires (inter)national teamwork
skeyes manages Belgian air traffic up to an altitude of about 7,500m (FL245). Above that height, the Maastricht Upper Area Control Centre (MUAC) of Eurocontrol takes over. In the first instance, this applies to all civil aviation. But of course there is also such a thing as military aviation. Since December 2019, the skeyes site in Steenokkerzeel has become the hub for both: civil air traffic controllers share the same operational room with air traffic controllers of the Belgian Air Force for arriving and overflying air traffic. This way, everyone can use the Belgian airspace more efficiently and flexibly. The Ministry of Defence and skeyes together have the ambition to have their air navigation services fully integrated and offer them in that way by 2030.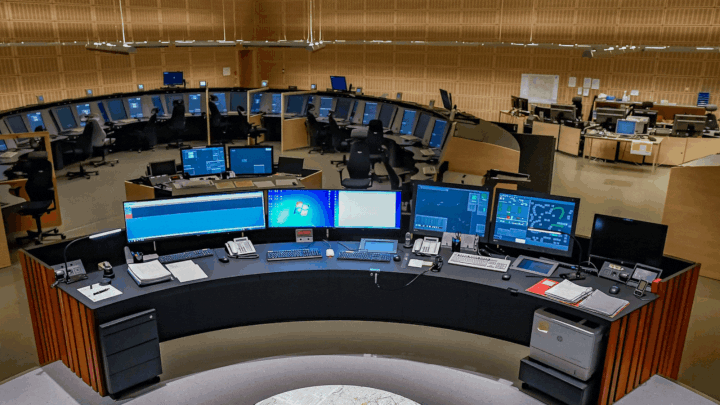 3. There is more than just the control tower
Not all air traffic controllers have the same tasks. We will briefly guide you through the 3 different roles here. The air traffic controllers in the control tower check all ground movements and give the green light for take-off. They then guide aircraft until they leave the airspace of the airport. From there, the approach controller (APP) takes over and guides the aircraft to the correct air corridor. This colleague is not located in the control tower, but in the CANAC2 air traffic control centre. As soon as the aircraft sets course for its destination, a fellow ACC controller in turn includes it in the traffic flow. All air traffic controllers constantly make sure that the correct safety distances between aircraft are observed: in a tower this is visual separation, in a radar environment these distances are defined in miles (horizontal/lateral) and in feet (vertical).
Read more about the different roles of an air traffic controller here
4. An elimination race for candidates
It takes no less than three years before you can officially call yourself an air traffic controller (ATCO). The initial selection process takes six months. In the end, only candidates with the required qualities to become air traffic controllers are selected. During the subsequent training - which is organised in Steenokkerzeel - candidates are evaluated at various times. By the way, did you know that the entire programme is taught in English and that all evaluations (written as well as oral) are also conducted in that language? When you have finished your training, you are ready to start your internship.
5. skeyes operates throughout Belgium
Our air traffic controllers guide every aircraft from the tarmac to the air (and vice versa) at Brussels Airport and the regional airports of Antwerp, Charleroi, Liège, Kortrijk and Ostend. Most of our people work in Steenokkerzeel near the airport, and we also have radar stations in Bertem and Saint-Hubert. Finally, skeyes also has the ambition to provide digital towers for the six Belgian airports that will gradually replace the traditional control towers.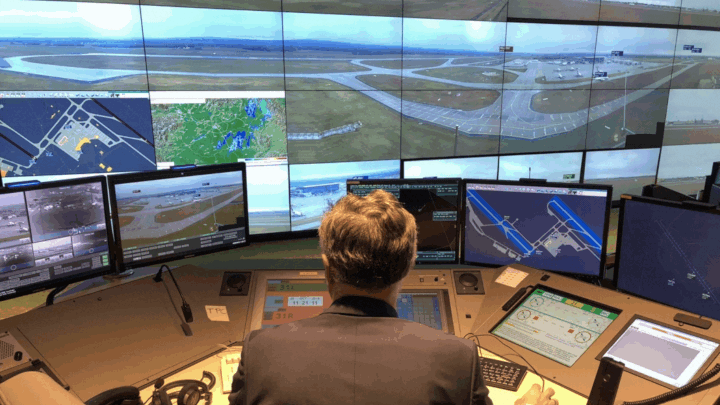 Do you want to become an Air Traffic Controller (m/f/x)?
Registrations for the selection tests to become an air traffic controller are now closed.
Subscribe to our mailing list and be informed as soon as a new recruitment competition is online.
More information about the admission requirements can be found here.