Is becoming an air traffic controller something for you?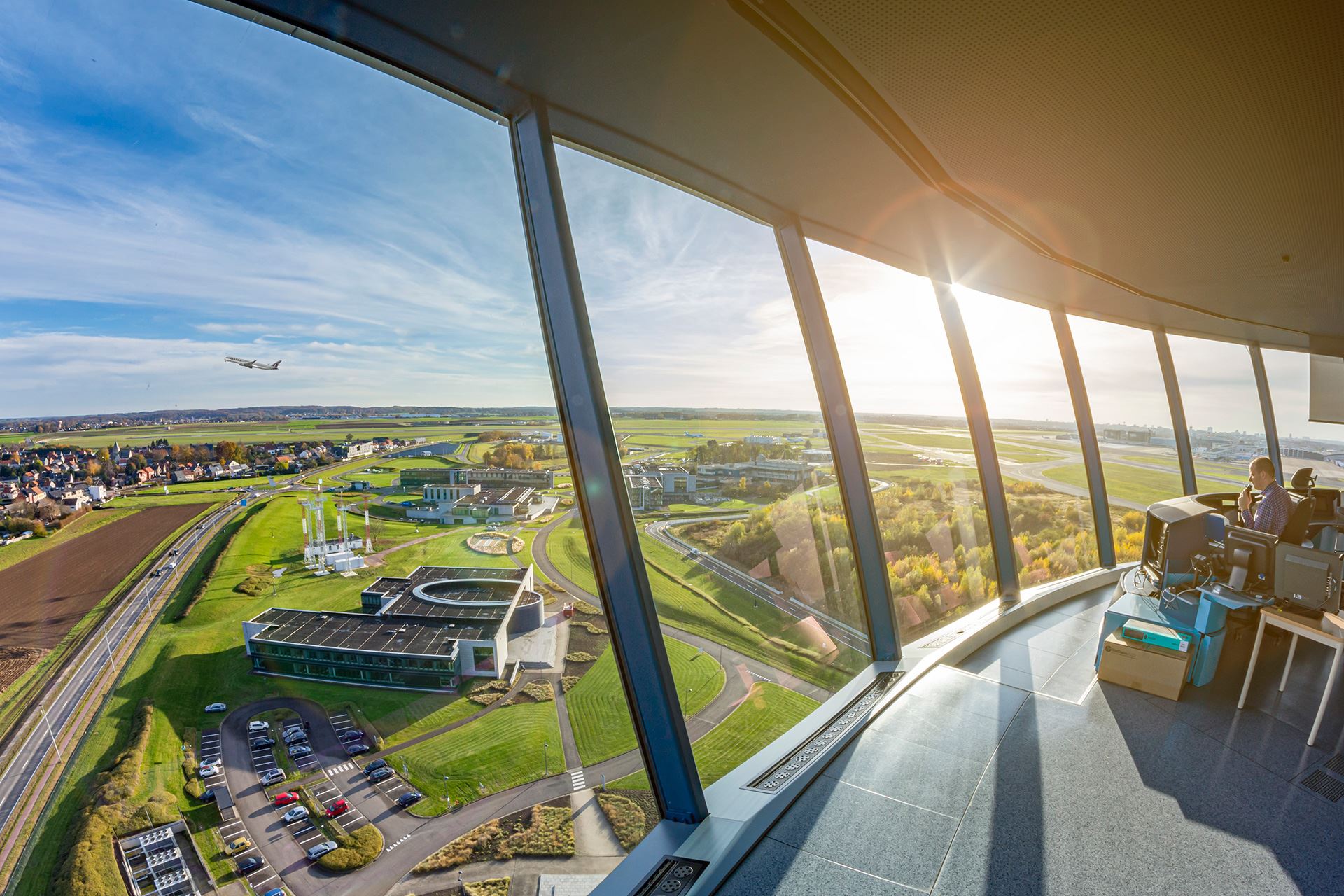 Is becoming an air traffic controller something for you?
There are many companies that claim to offer "exceptional opportunities". But in the case of an air traffic controller's job, it is the only, real truth. Only at skeyes you can become an air traffic controller in civil aviation in Belgium. And that is a dream that hundreds of people cherish year after year.
This year we decided - given the circumstances - to organise a webinar for all interested candidates who had already registered in advance. Here you will find the most important questions from this webinar, each time accompanied by a short video.
What is the training like?
Every future air traffic controller starts on the same path. During an intensive training of about two years it is important to persevere and still enjoy yourself. Trust the process and inform your family and friends that they will see less of you for a while. Vincenth (trainee) and Karl (trainer) give you the tips you need to get started.
What do you do in the control tower?
10 years ago, Katrijn made the shift from her job at Brussels Airport to becoming an air traffic controller at skeyes. Her workplace? All the way up in the iconic control tower in Steenokkerzeel, 60m above the ground. Her motto? Expect the unexpected! Because what do you do if a dog suddenly appears on the runway? Watch the video to find out.
How does air traffic control work?
Eric has been an air traffic controller for more than 25 years and is now Head of Unit in CANAC 2, the nerve centre of radar air traffic control. He describes in detail what the different zones in the Belgian airspace are. And what to do when a pilot suffers a heart attack. Essential knowledge, in other words. Click on the video for a 3-minute crash course.
What does your workday look like?
skeyes is active at 6 different airports in Belgium. Each of these airports has its own specific characteristics and it is this aspect that makes the job so interesting for Samira. Moreover, as a mother of 3, she has to take care of more than just the airspace at Charleroi. A good work-life balance while working in shifts? Samira knows the answer. After watching this video, so will you!
What can you do besides air traffic control?
Those who thought that being an air traffic controller was all about sitting behind a screen or looking at the sky are sorely mistaken. Because of their years of expertise, air traffic controllers are involved in skeyes' strategic projects. This way, they play a crucial role in the renewal of the organisation. Even as an 18-year-old? Of course you do! Leen would like to tell you more about her trajectory.
How do you get started?
There are a lot of questions that candidates ask themselves before they start. You will find most of the answers here. Using a clear step-by-step plan, Gitte from HR will be happy to recap what you will be doing during the selection process. And all that in just 4 minutes!
Do you want to become an Air Traffic Controller (m/f/x)?
You can register for the selection tests till October 22, 2023 included.
Important: it is not possible to apply in English. You must choose to apply either in Dutch or in French. The language you choose determines not only the language in which you receive your correspondence from skeyes, but also the language in which you will have to take the interview.
→ If you want to be considered as a Dutch-speaking candidate, apply here.
→ If you want to be considered as a French-speaking candidate, apply here.
More information about the admission requirements can be found here.