SAFIR-Med Very Large Demonstration is moving forward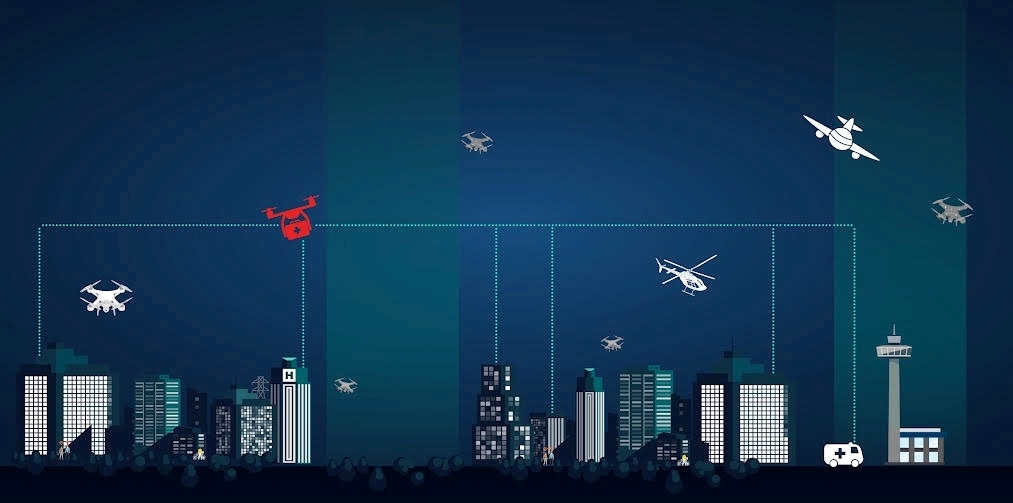 In the future, mobility as a service will improve intermodality, connecting many modes of transport into seamless door-to-door services for people and goods. There will be more diverse aircraft in the European skies than ever before, and (civil and military) drones will be completely and seamlessly integrated into all environments and classes of airspace, operating safely and efficiently alongside manned aircraft.
Within the framework of this Very Large Demonstration (VLD), SAFIR-Med challenges the U-space concept of operations in order to cover Urban Air Mobility as well. It will be supported by additional service providers and the integration of automated systems in the federated ecosystem called U-space. The ecosystem will enable operational data to be exchanged seamlessly between the different stakeholders. The demonstrations, planned in 2022, will focus on drone operations in support of emergency or medical services, as they have already been accepted socially and will pave the way for numerous other drone services in the near future.
The concept considers several operational environments, both in- and outside controlled airspace, and defines different ways to handle drone activities while taking into account specific constraints inherent to integration with manned aviation and flying over urban areas. Whatever the nature of the environment, the challenges are :
transport from and to predefined locations, regular liaisons or emergency situations;
urgent transport from hospitals to non-predefined (last minute) locations;
transport from and to different UAM environments (2 different U-space airspaces).
The general concept aims to manage a high density of UAS traffic ensuring priority to drones, supporting emergency or medical operations when needed and providing adapted U-space services. This will be done via an efficient use of available airspace in order to :
provide flight authorisation ensuring deconfliction between drones at strategic, pre-tactical and tactical level:

allocation of area of operations;
validation of 'free' trajectories requested by UAS operators;

enable the use of pre-defined corridors which are activated when needed, for the benefit of UAS emergency operations, inter-UAM airspace connections and for operations close to airfields.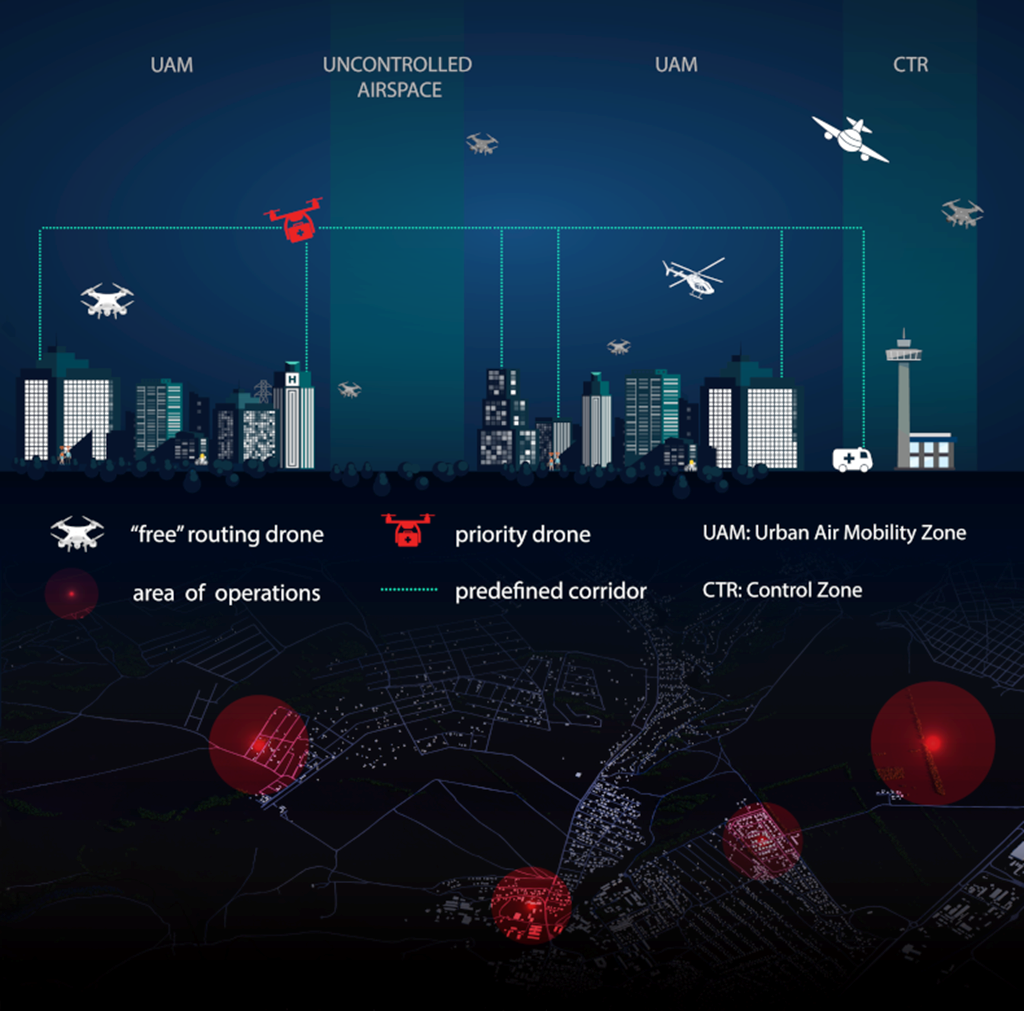 The SAFIR-Med consortium is finalising a Concept of Operations (CONOPS) by the end of July 2021. Next on the agenda will be finalizing the underlying architecture and composing the demonstration systems. The SAFIR-Med architecture will be in line with the U-space regulation.
All parties involved are motivated and willing to move forward to obtain a more elaborate and efficient solution to integrate drone flights when emerging technologies will be available.